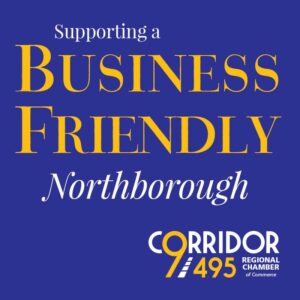 ATTENTION NORTHBOROUGH BUSINESSES: 
Your voice needs to be heard at this public hearing!
Please join me in standing up for business at the Northborough Planning Board Public Hearing on April 19, 2022 at 6:30 pm for Proposed Zoning Amendments for 2022 Annual Town Meeting. There are proposed articles by the planning board that are not business friendly including regulating internally-lit signs for business. FYI, you show know that the town's Municipal Code & By-law Committee voted against the internally lit signs bylaw.
Another article would enact a moratorium on distribution and transportation property uses while another article would codify revisions and additions to the definitions of distribution and transportation uses in town zoning bylaws.
For more information, please review the following:
4.19.22 Final PB agenda.pdf
Article written by local newspaper:
Town zoning articles 33 and 39:
Leverage the collective power of our membership to weigh in on legislative and community issues that affect our business climate and quality of life
Influence Economic Development
We partner with local organizations and work closely with local and state officials for needed investments in our region and sustainable policy in transportation infrastructure, water resources and infrastructure, housing, and economic development.